Click on the poster for a larger version,
and here for the Arabic one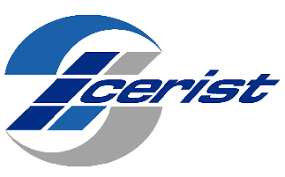 Participation of the International Astronomical Union (IAU) as a sponsor

Partnering with AfAS
Sponsoring of the CRAAG Research Center, Algiers

Theme: "The Infra Red Universe"
22-24 June 2023
Exploring the Invisible Universe
Celebrating one year of the putting into service of the James Webb Space Telescope ...
The Welcome address from Debra Elmegreen


President of the International Astronomical Union (IAU)
The 18th Edition of the National Festival in Popular Astronomy
Year after year since 2001, the National Festivals in Popular Astronomy are held for the benefit of the general public and the astronomical community. This year, the Festival celebrates its 18th anniversary, after a hiatus due to the Corona pandemic. The theme for this edition held iin close collaboration with the Scientific Mediation Unit of Constantine of the CERIST is "The Infrared Universe" in the context of the one year of successful operation of teh JWST. As usual, it will witness a wide international participation, with the coming of many astronomical associations and personalities from Africa, the Middle EastEurope and the US, as well as Maghreban associations. The activities are divided between the astronomy exhibition, a series of lectures, in addition to workshops and night sky observing sessions in the evening. All these activities have contributed to make the Festival throughout the years a much sought astronomical rendez- vous in the region... The Festival is under the high patronage of the Wali of the Constantine's Wilaya and is organized in collaboration with the APC, the APW and the DJS of Constantine.


La 18eme Edition du Festival National d'Astronomie Populaire
Pour la 18ième fois depuis 2001, Sirius organise ce Festival d'Astronomie Populaire à Constantine en étroite collabioration avec l'Unité de Médiation Scientifique de Constantine du CERIST. Le thème cette année est "L'Univers Infrarouge ". D'autres sujets, dont les sciences de l'espace, seront abordés. Il y aura également une foire de l'astronomie et de l'espace, des conférences et ateliers ainsiq que des séances de planétarium. Comme d'habitude, il verra une large participation internationale, avec la venue de d'associations et personnalités astronomiques d'Afrique, d'Europe, d'Amérique et du Moyen-Orient, ainsi que d' associations maghrébines. Les activités se répartiront entre l'exposition, une série de conférences, en plus d'ateliers et de séances d'observation du ciel pour la soirée. Au fil des ans, toutes ces activités ont fait de ce festival un évenement astronomique unique et le rendez-vous annuel majeur pour les amateurs Algériens et ceux de la région. Notons que ce Festival est placé sous le patronage du Wali de Constantine et est organisé en collaboration avec l'APC, l'APW et la DJS de Constantine.
The Starry Dome

The Planetarium of the Constantine Cosmos Caravan will entertain again the public during the three days of the Festival